Mix Together Video, Images and Music To Create Your Visual Mashup: Masher
Via Scoop.it – Coneixement en xarxa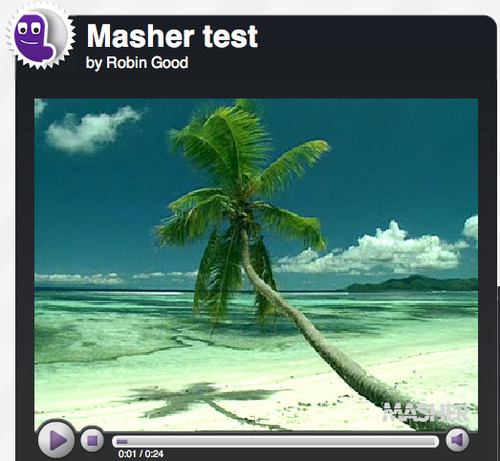 Masher is an online free service which allows you to easily create video mashups, utilizing not only your own uploaded material, but also the rich and growing library of clips, images and music tracks provided by the service itself (though third-party providers).
Masher provides you with a very simple editor interface in which you can add, juxtapose and edit your media clips by simply dragging and dropping them on a timeline. It is also possible to overlay simple titles and add some basic effects to any video.
To be honest, I was quite impressed with the ease with which you can work in Masher, and although I spent only 10 minutes testing it out, I was surprised with the results. In less than 90 seconds I was able to put this together: http://masher.com/player.jsp?key=ff18beef-1996-ad26-ff66-0000fc97018c&adscheme=0 and altough it is a piece of tropical nothingness, shows that if you have a topic and know what you want, Masher can really help you to put together a video even when you may have no available material at all.
Try it out: http://www.masher.com 
Via masher.com